Our Environmental Commitment
Boyd is committed to being an environmentally responsible business and making sustainable choices.
From selecting product materials to shipping, to product end life we are always asking ourselves "how we can do better for our planet?"
We're working with Trees That Count to mitigate (parts of) our carbon footprint over the next 50 years, and help protect New Zealand's threatened biodiversity.  That's good for our carbon footprint, and good for Aotearoa.
Each year we are funding the planting of native New Zealand trees to mitigate our carbon footprint.
Check out our story on their website!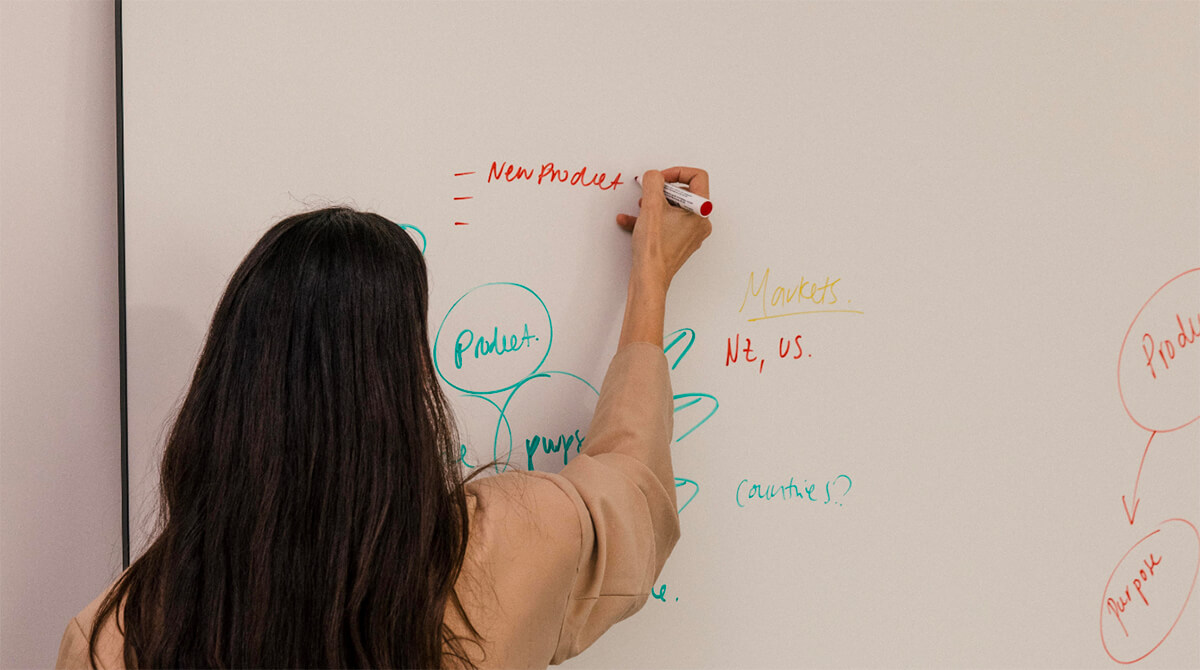 Recyclable Wall-Mounted Whiteboards
We don't want our whiteboards ending up in a landfill, so we are committed to preventing waste and we ask our customers to support us on this mission.
When you are finished with a whiteboard, instead of throwing it away send it back to us and we will recycle it for you. Our team will break down the boards and make sure all components are recycled.
Products Made From Recycled Material
Our Boyd Acoustic Panels are made from compressed polyester fibre with no less than 70% recycled content.  PET plastic bottles are broken down and then we use the fibres (recycled polyester) to make Boyd Acoustic Panels by fluffing, stretching, weaving, needling, heating and cutting the fibre.
For those wanting more sustainable Display products we offer several alternatives in our Deflecto range. Made from 60% recycled plastic and a smart black finish these products offer a great sustainable option to display your message.
Our Environmental Committee meets regularly throughout the year.  Our latest project was an on-site recycling program for our metals, plastics, paper and cardboard.  With the correct processes in place, we're now able to measure our recycling efforts each month to show how we're actively reducing our environmental impact.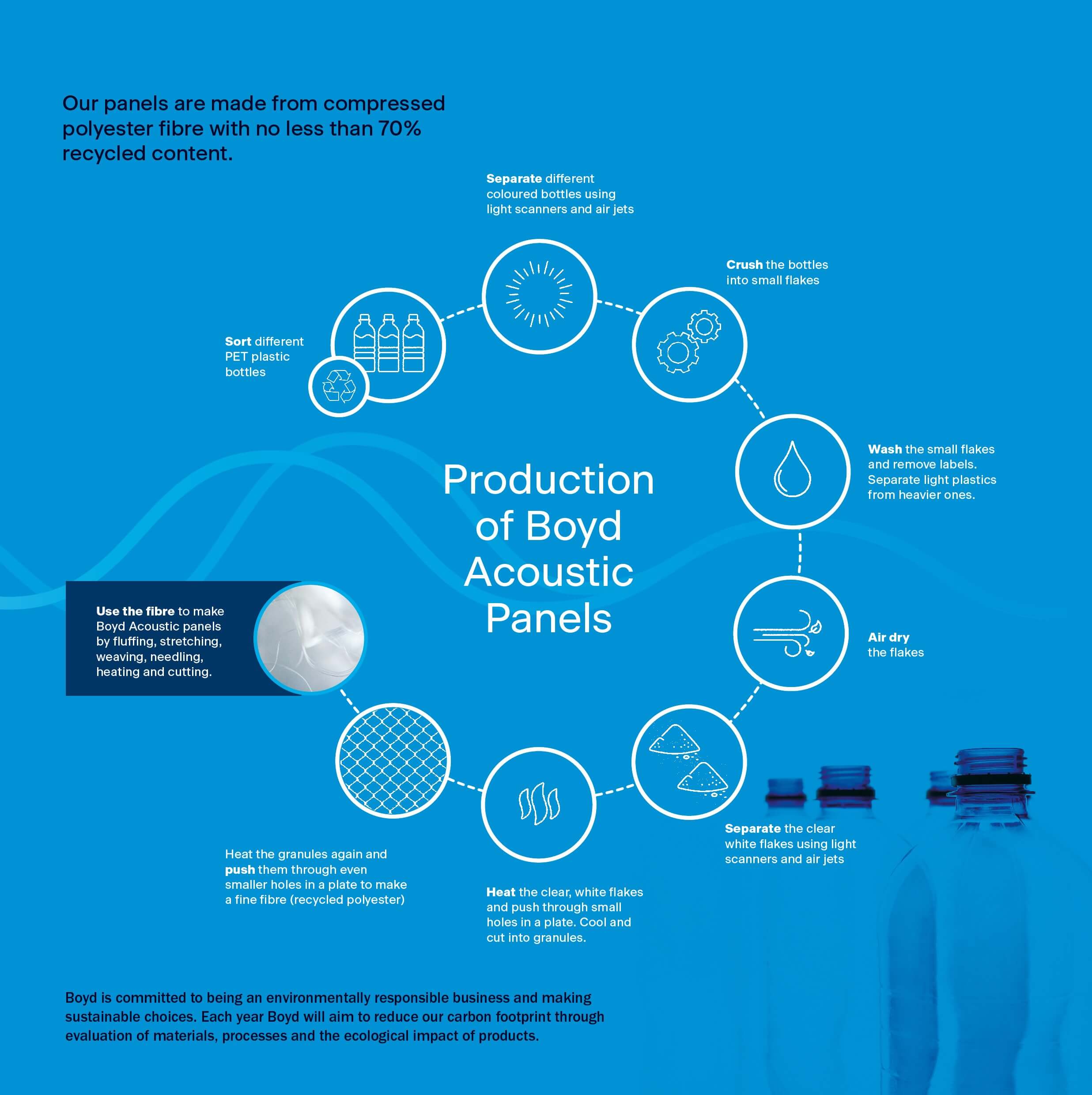 To see big change it can often require small sustainable steps so the change lasts. We are a responsible and innovative business dedicated to making a difference. We will continue to develop new ways to make lasting change.