At Boyd, we are committed to providing high-quality products that make every workplace better. We would love yours to be next!
We prioritise quality. We regularly visit the companies who produce our raw materials and only source from the best!
We pride ourselves on being easy to deal with right from enquiry and solution design to delivery.
We have an efficient dispatch system, so you can get to working with your new products as soon as possible.
We can produce custom products. We take the time to get you know the unique needs of your workspace, and custom manufacture a large portion of our products right here in New Zealand.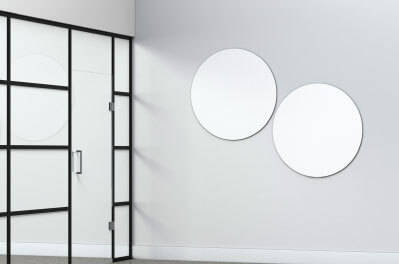 With over 40 years of experience in designing and delivering high-calibre solutions for New Zealand workplaces, Boyd offers a range of products aimed at increasing efficiency and comfort in offices, classrooms and homes.
Over time, we have expanded our range from high-quality whiteboards and glassboards to offer total display, presentation and noise reduction solutions.
Whether you are looking to add acoustic panels to reduce noise in your workplace, install an easy-to-use projector screen, create private spaces in the office, share your message on freestanding or wall displays, or design the ultimate meeting room, Boyd has researched and sought to provide the best products for your needs, that also don't compromise on style!